It's that time of year again! Christmas is just around the corner which means it's time for the Racewood Post's yearly round up of our absolute favorite goodies, inspired by Oprah's Favorite Things with waaay less notice and way less of a boost in sales for anyone involved.
1. Scrivener: Without fail every year Scrivener has to make the list because it continues to be the gift that keeps on giving. I never cease to learn new and exciting features in Scrivener making it my number one choice for authors each and every year.
2. Nokia Lumia 1020: I'm notorious for my love of all things Apple. In fact I'm writing this on my Macbook Pro now, but when Windows introduced their Windows Phone 8 and the Nokia Lumia 920, I had to admit, I was pretty hooked on the idea of going for something radically different. In the spirit of smartphone companies upping their game every year Nokia didn't disappoint with their latest installment in the Lumia family the 1020. With a 41 megapixel camera, the Lumia 1020 and the coming addition of Instagram to the Windows Phone you can take cellphone photography to a whole new level.
3. Nokia Wireless Charger: wireless charging is the wave of the future. It's simple and convenient. All you do is dock your phone and let it charge. It's also a bit faster than traditional wired charging.
4. Carried Away by Bath & Body Works: The Yellow Sale that occurs several times a year is one of my favorite events because it allows me to purchase all of my favorite scents, not long ago my favorite scent was Into the Wild though when it was discontinued I was forced to find a new flavor that I fell in love with, and that flavor quickly became Carried Away. With raspberries, vanilla and white jasmine Carried Away is a playful scent that has a slight Orange Julius feel to it.
5. Blu e-Cigarettes: Add to the list of things you probably didn't know about me. While I have many friends who still enjoy the traditional cigarettes, electronic or ecigs offer a more healthy and cost effective alternative. Blu happens to be one of my favorite brands taste wise, and even some of my friends who smoke traditional cigarettes seem to agree.
6. Kringle Candle Company: I love candles, so when I got the chance to visit a holiday store in the Galleria Mall, I was excited to see a Blue Spruce scented candle. It smells amazingly just like a Christmas tree!
7. Kinky Liqueur Blue: My friends and I discovered Kinky Liqueur some time ago, in it's original grapefruit flavor and it was always delicious straight up, but when my friends told me about the blue raspberry, Kinky Blue I couldn't wait to try it out.
8. Sinful Colors Nail Polish in Gorgeous!: Apparently going through an entire bottle of nail polish isn't very common, so the fact that I've almost completely used up my bottle of Gorgeous by Sinful Colors, definitely says something for this peacock colored nail lacquer.
9. OCC Matte Top Coat: Matte is in! From matte nails to matte cars, it's a fashion must have.
10. Adobe Creative Cloud: The cloud is taking over the world, whether we like it or not. Adobe proved that it was ready to move with the changing tides by creating Creative Cloud. All your Adobe files in a special cloud folder as well as the latest updates for all of your Adobe products.
11. Epson Work Force 7010 : This quarter one of my classes is about building my first print portfolio, so having a printer that can manage 13×19 prints at home and scan 11×17 is a great deal, and just what I need.
12. ULTA: Ulta is sort of like Sephora, with high end make-up and low cost deals, Ulta offers everything you need, and some things you probably don't need, but really want. Like Urban Decay's new Naked 3 palette.
13. WD 2 TB External HardDrive: Cloud computing may be taking over, but sometimes you want a little added protection for your files and backups. After filling two separate 500 GB external hard drives (one which was given to me by the school) I realized I was going to need a lot more space for all of my files and backups. I happened to pick up this 2 TB at Target for about $119. (Not bad considering not all that long ago, $119 would barely have gotten you 50gb).
14. Surface Pro 2: I love my iPad and I have no intention of turning it in ever (except for another iPad of course) but I'd be lying if I said the original Surface didn't interest me and that their update the Surface Pro 2 didn't interest me even more. Having come to appreciate the Windows 8 mobile platform, I can definitely say having a tablet version of it would be pretty nice indeed. While their computer platform still leaves a lot to be desired I have to hand it to Microsoft in their ability to come up with an inventive answer to the mobile platform with their Metro UI.
15. Ben & Jerry's Chocolate Fudge Brownie FroYo: Ice cream is definitely one of my favorite vices. So when Ben and Jerry's offered my favorite flavor as a FroYo. I knew I was going to be in love.
16. Psychic Eye BookShops: I love incense and spiritual knickknacks, so Psychic Eye is naturally one of my favorite stores, no matter your spiritual beliefs you're sure to find what you need.
17. 2XL headphones: My local Walmart inexplicably stopped selling Skullcandy headphones, and after my Titanium headphones finally crapped out on me a few months ago I was forced to find an alternative. To my surprise I came across 2XL at Walgreens of all places, $9.99 from the makers of Skullcandy and actually almost as good. Certainly for the price, and while I miss my Titanium Skullcandy's; the 2XL are actually really good in a pinch.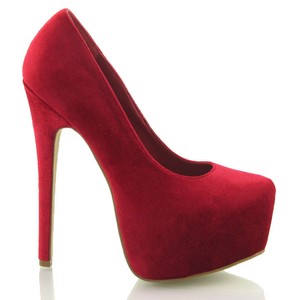 18. Shoedazzle at Burlington Coat Factory: I'm all about sales. From purses to shoes and surprisingly cute outfits, I can always find a ton of fun things at Burlington. While roaming the store I came across a gorgeous pair of six inch stilettos in pink velvet by none other than ShoeDazzle which up until that point I thought was strictly an internet shoe retailer. Plus, best of all they were normally $60, and I got them for $15! How's that for a bargain?
Bonus: Rainy Mood.com: As an author I cannot begin to overstate how much I adore the sounds of rain and thunder as a backdrop to my writing. While Spotify, Songza & Pandora may offer a wonderful option for listening to movie soundtracks, jazz radio and classical music for inspiration, there's nothing quite like the sound of rain and a little thunder to give me a ton of inspiration. I could (and have) listen to it for hours.
There are lots of things that I love, so compiling my all-time favorites for the year is always tricky…
Slight Disclaimer: some of these things I don't own just yet (I'm still on the Lumia 920, which I still love by the way) however I wouldn't mind picking them up in the future
Also needless to say none of these images are mine, most come from the websites of these specific companies mentioned.